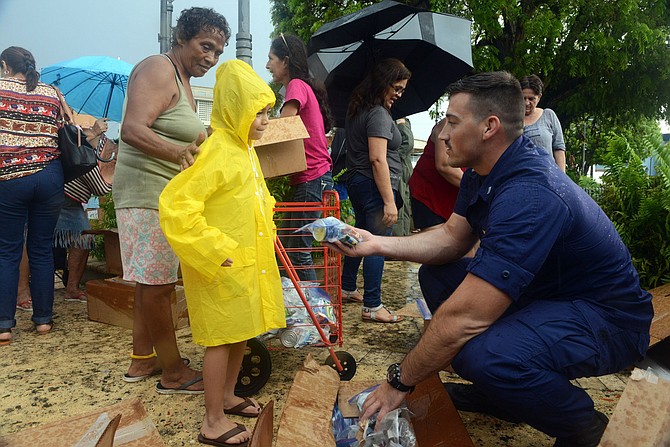 Lt. Lucas Taylor, a pilot at Coast Guard Air Station Borinquen, Puerto Rico, delivers food and water to a young girl in Moca, Puerto Rico, Oct. 9, 2017. The Coast Guard and partner agencies have been delivering Federal Emergency Management Agency supplies to people throughout Puerto Rico who have been affected by Hurricane Maria. U.S. Coast Guard photo by Petty Officer 3rd Class David Micallef.
Stories this photo appears in: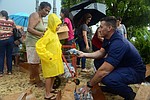 The uplifting strains of one of Puerto Rico's most beloved songs filled the air at 6:15 a.m. on Thursday as a choir stood in the coastal town where Hurricane Maria made landfall at that moment exactly one year ago.
By Danica Coto, Associated Press
September 21, 2018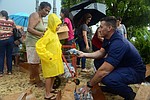 "After the hurricane hit we told the kids that every day was going to be an adventure, but not like this," said the 43-year-old Melendez. "This is turning out to be really hard."
By CLAUDIA TORRENS, Associated Press
January 29, 2018