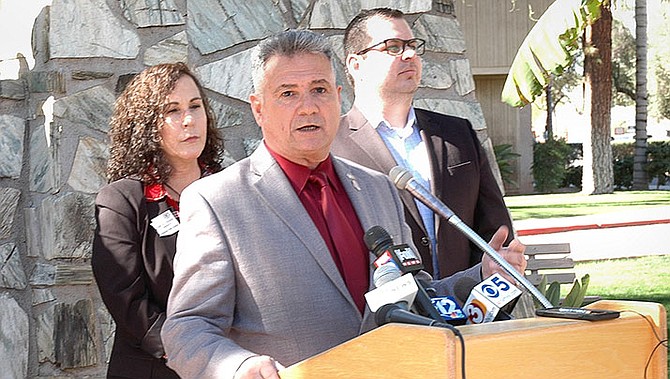 Sen. Sonny Borrelli details legislation Monday which will require testing of medical marijuana and lower the fees being charged to patients. With him are Democratic Reps. Lisa Otondo of Yuma and Mark Cardenas of Phoenix who are among other lawmakers supporting the measure.
Stories this photo appears in: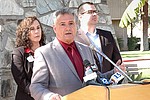 State Sen. Sonny Borrelli, R-Lake Havasu, introduced legislation Monday at the Capitol Rose Garden that would require medical marijuana products to be tested for safety and quality.
This Week's Circulars
To view money-saving ads
For as little as $3.49*