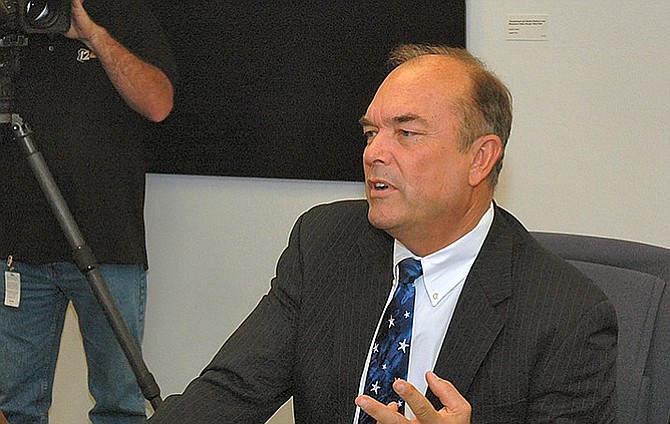 Rep. Don Shooter (Howard Fischer, Capitol Media Services, file)
Stories this photo appears in:
A former Arizona legislator who was expelled for sexual misconduct says he's willing to serve at the statehouse again if a small group of Republicans can gather enough petition signatures for him to qualify for the ballot.
Known for booze-fueled partying and good-ol' boy, clownish behavior, Rep. Don Shooter spent the past seven years as a hard-to-miss fixture who wielded considerable power at the Arizona state Capitol.
By BOB CHRISTIE, Associated Press
February 2, 2018
A top leader in the Arizona House said Wednesday she would seek to have a fellow Republican lawmaker accused of a pattern of sexual harassment expelled unless he resigns first.
By BOB CHRISTIE, Associated Press
January 31, 2018