One pound of fentanyl can make up to 500,000 pills, which often mimic prescription opioid pills. (Photo courtesy of the Drug Enforcement Administration)
Stories this photo appears in: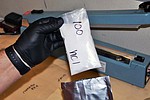 According to KHRP, which provides fentanyl strips for testing, there have been reports of street drugs testing positive for fentanyl throughout the last several weeks.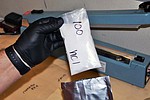 Despite significant seizures of fentanyl over the past year, the lethal synthetic opioid keeps pouring into the country across Arizona's border with Mexico, the Drug Enforcement Administration and the Arizona Department of Public Safety say.
By Conrad Romero, Cronkite News
July 15, 2018
This Week's Circulars
To view money-saving ads
For as little as $3.49*