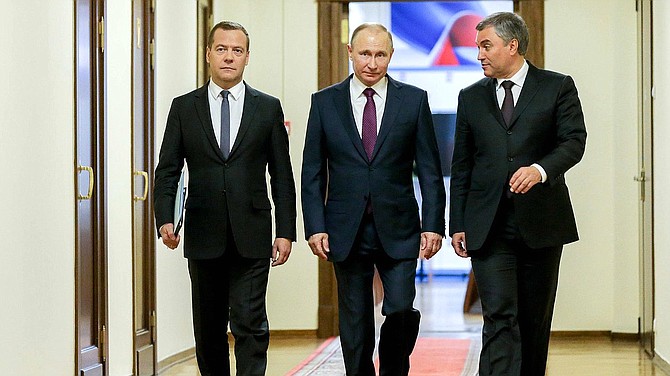 Chairman of the Government DA. Medvedev, President V.V. Putin and the chairman of the State Duma V.V. Volodin in the State Duma on May 8, 2018. (Photo by duma.gov.ru (duma.gov.ru) [CC BY 4.0 (https://creativecommons.org/licenses/by/4.0)], via Wikimedia Commons)
Stories this photo appears in: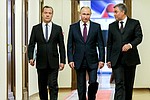 The court papers do not name the political party mentioned in the October 2016 message, but they contain details that appear to refer to the Republican Party.
By CHAD DAY, Associated Press
July 17, 2018
This Week's Circulars
To view money-saving ads
For as little as $3.49*