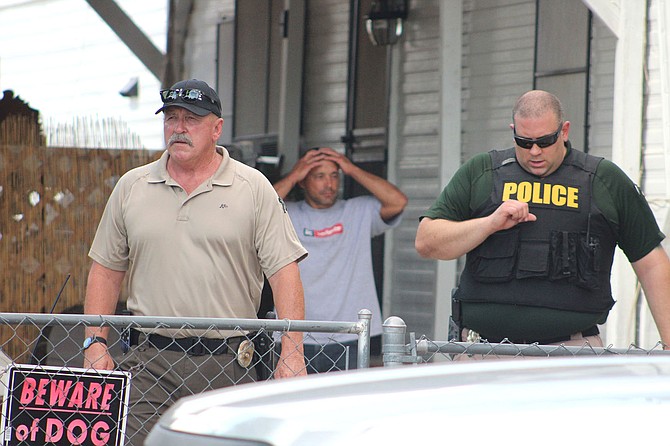 Jeremiah Grant Peacey, background, watches authorities leave his property July 17. Peacey has been accused of taking U.S. currency with a value of more than $4,000 or more and is scheduled to be in court at 11 a.m. July 23 for a pretrial conference. (Photo by Beau Bearden/Daily Miner)
Stories this photo appears in: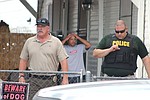 Kingman Police returned July 17 to the residence in the 2100 block of East Snavely Avenue that is connected to the alleged theft of $170,000.
This Week's Circulars
To view money-saving ads
For as little as $3.49*