Maria Butina December 2014 file photo by Pavel Starikov (CC 2.0 https://goo.gl/wjNJZH)
Stories this photo appears in: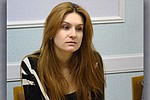 As Siberian gun rights activist Maria Butina faces a hearing in Washington, here is a look at the unusual path that led to her arrest.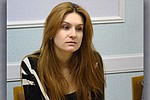 Prosecutors had earlier accused Maria Butina, a gun rights activist in U.S. custody on charges she worked as a covert agent and tried to establish back-channel lines of communication to the Kremlin, of offering to exchange sex for a position with a special interest organization.
By ERIC TUCKER & CHAD DAY, Associated Press
September 10, 2018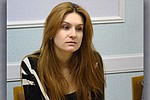 A 29-year-old gun-rights activist suspected of being a covert Russian agent was likely in contact with Kremlin operatives while living in the United States, prosecutors said Wednesday, accusing her of using sex and deception to forge influential connections.
By CHAD DAY & ERIC TUCKER, Associated Press
July 22, 2018
This Week's Circulars
To view money-saving ads
For as little as $3.49*