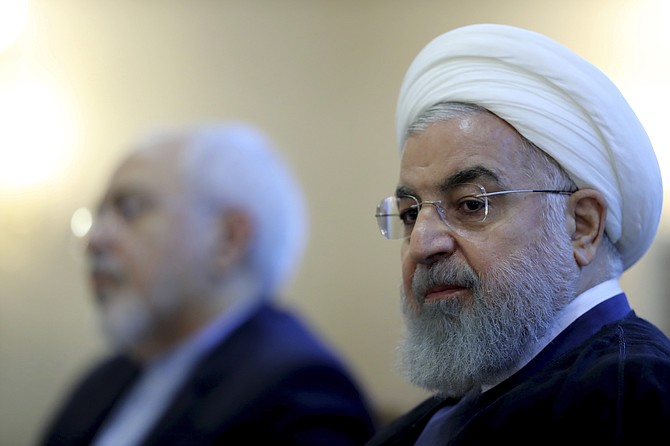 In this photo released by official website of the office of the Iranian Presidency, President Hassan Rouhani attends a meeting with a group of foreign ministry officials in Tehran, Iran, Sunday, July 22, 2018. Rouhani warned President Donald Trump against provoking his country while indicating peace between the two nations might still be possible. (Iranian Presidency Office)
Stories this photo appears in: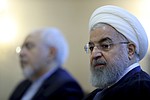 The White House on Monday blamed Iranian President Hassan Rouhani for inciting a war of words with President Donald Trump, who warned that verbal threats could escalate into military conflict with the U.S.
By NASSER KARIMI, ZEKE MILLER, & WILL LESTER, AP
July 23, 2018