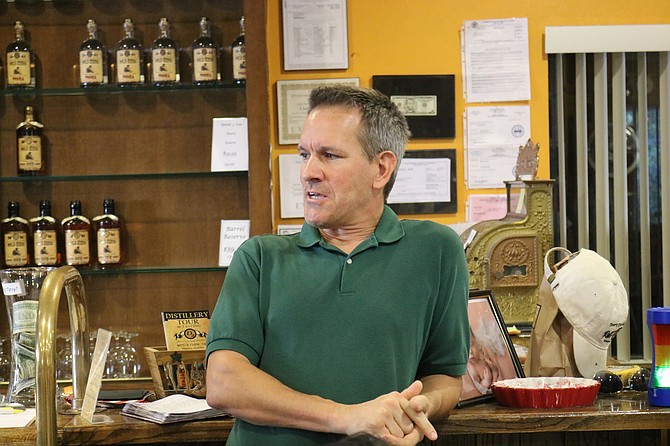 Mayoral and write-in Council candidates discussed the 1 percent sales tax increase at a candidate forum held Thursday at Desert Diamond Distillery. Councilmember Stuart Yocum addresses the forum. Yocum is running as a write-in candidate. (Photo by Travis Rains/Daily Miner)
Stories this photo appears in: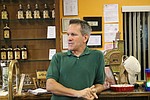 The 1 percent Transaction Privilege Tax increase and the consequences of losing that additional revenue should the Kingman Citizens for Responsible Taxation initiative pass in November's general election were the hot ticket items when mayoral and Council candidates gathered to introduce themselves and their platforms to voters Thursday night.
This Week's Circulars
To view money-saving ads
For as little as $3.49*