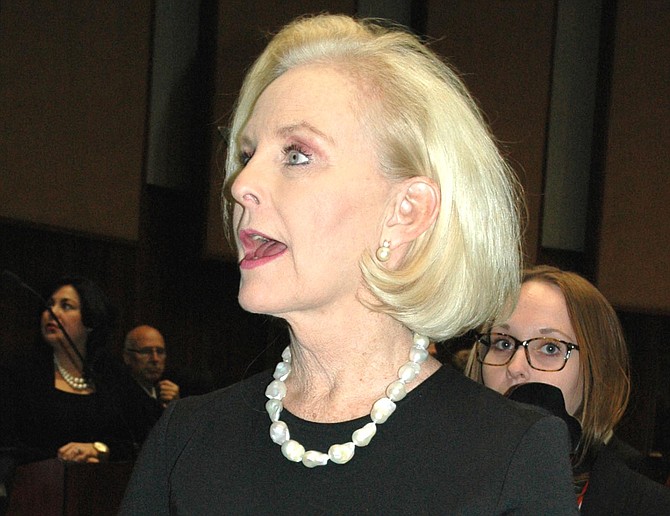 Cindy McCain, wife of Arizona Republican U.S. Sen. John McCain speaks to reporters prior to Gov. Doug Ducey's State of the State address in January. (Capitol Media Services 2018 file photo by Howard Fischer)
Stories this photo appears in: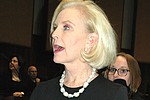 In an email Friday, the former secretary of state doubled down on his earlier vow not to appoint Cindy McCain to fill any vacancy.