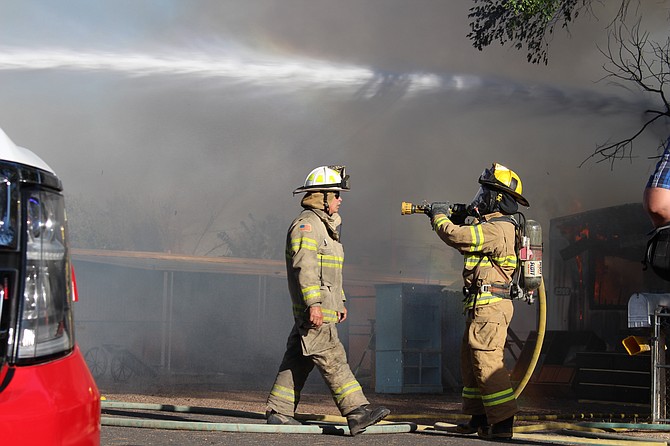 Northern Arizona Consolidated Fire District firefighters hose down the mobile home that was engulfed in flames on Snavely Avenue in May. Kingman Fire Department assisted during this fire. (Photo by Vanessa Espinoza/Daily Miner)
Stories this photo appears in:
With an ongoing drought and monsoon season here, fire prevention awareness is imperative.
This Week's Circulars
To view money-saving ads
For as little as $3.49*