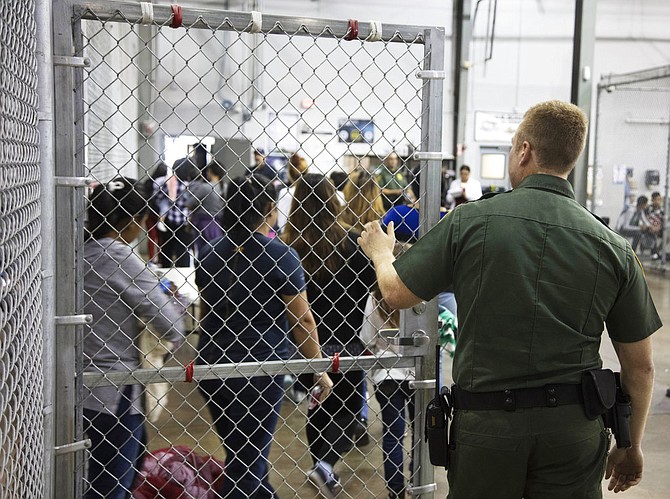 A U.S. Border Patrol agent watches as people who have been taken into custody related to cases of illegal entry into the United States, stand in line at a facility in McAllen, Texas, Sunday, June 17, 2018. (U.S. Customs and Border Protection's Rio Grande Valley Sector)
Stories this photo appears in: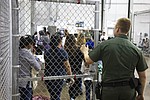 It was pushing 5 p.m. on a Friday in May, and the judge in San Diego was wrestling with a surge in her caseload that resulted from the Trump administration's "zero-tolerance" policy to prosecute everyone who enters the country illegally. "It's been a long week," U.S. Magistrate Judge Nita Stormes said, suggesting that the court needed more judges and public defenders.
By ELLIOT SPAGAT, Associated Press
July 9, 2018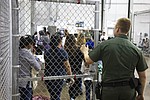 About 500 of the more than 2,300 children separated from their families at the U.S.-Mexico border have been reunited since May, a senior Trump administration official said Thursday, as confusion mounted over the "zero tolerance" policy that called for the prosecution of anyone caught entering the United States illegally.
By NOMAAN MERCHANT, SUSAN MONTOYA BRYAN & COLLEEN LONG, AP
June 22, 2018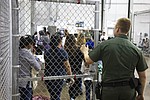 An unapologetic President Donald Trump defended his administration's border-protection policies Monday in the face of rising national outrage over the forced separation of migrant children from their parents. Calling for tough action against illegal immigration, Trump declared the U.S. "will not be a migrant camp" on his watch.
By ZEKE MILLER & KEVIN McGILL, AP
June 18, 2018
This Week's Circulars
To view money-saving ads
For as little as $3.49*