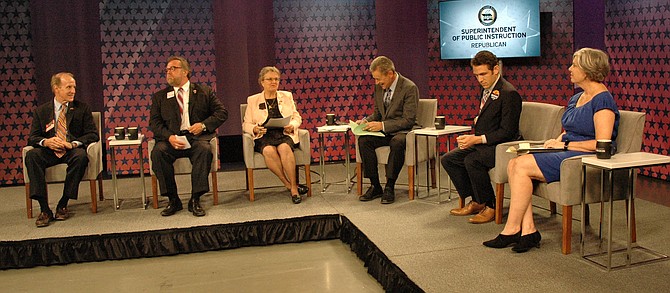 Republican contenders for state school superintendent face off Wednesday at KAET-TV, the Phoenix PBS affiliate. From left are Frank Riggs, Bob Branch, Diane Douglas, host Ted Simons, Jonathan Gelbart and Tracy Livingston. (Capitol Media Services photo by Howard Fischer)
Stories this photo appears in:
Three of the Republicans hoping to be state school superintendent want students exposed to and taught "intelligent design,'' but not necessarily as part of the science curriculum.