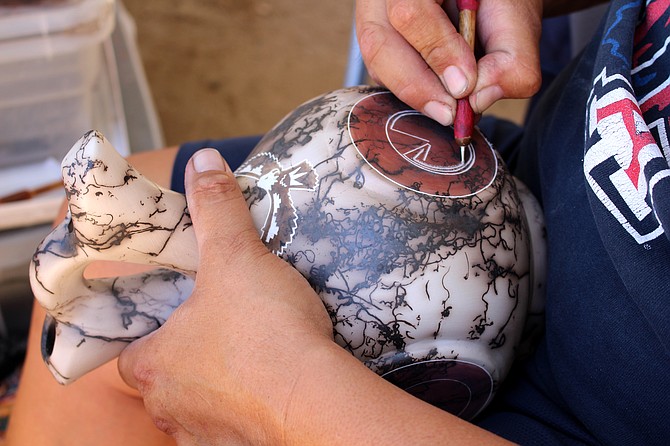 Eric Greenstone, the owner of Greenstone Collection, is hand carving a piece of pottery at the arts and crafts fair June 2. (Photo by Vanessa Espinoza/Daily Miner)
Stories this photo appears in: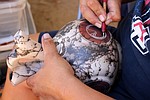 Hualapai Mountain Craft Fair 9 a.m. - 3 p.m., Rec. Area No. 1.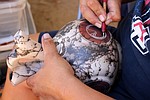 The fair isn't just a fun place to see all the neat stuff artists can produce, but it's to showcase the diversity of the art and crafts industry.