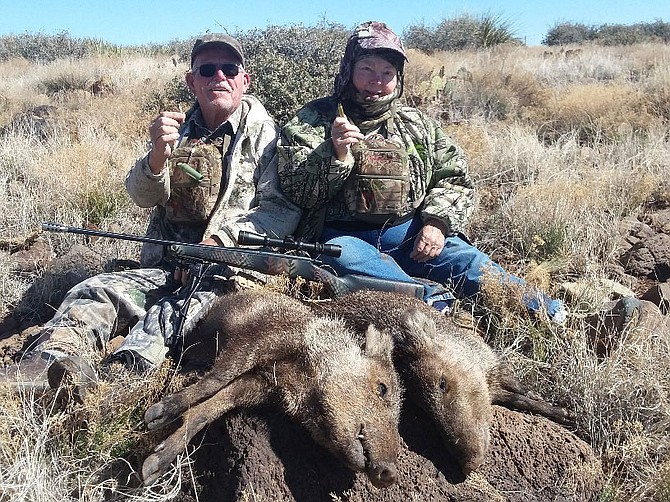 Outdoors writer Don Martin and Page McDonald show the javelinas they bagged on a recent hunt in Unit 18B. After making a long walk and slow stalk, the hunters were able to get within easy rifle range of the peccaries.
Stories this photo appears in: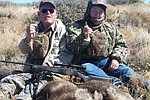 Every year, a group of us go on the general javelina hunt in Unit 18B, east of Wikieup.