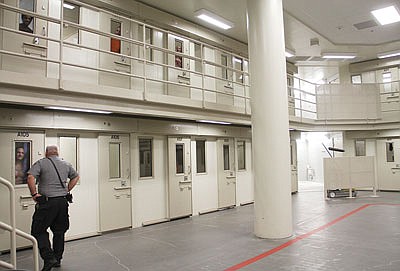 A Mohave County corrections officer checks on inmates in dorms at the Mohave County jail in Kingman in the 2013 file photo.
Stories this photo appears in: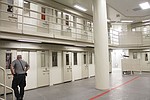 The Mohave County Sheriff's Office says it has lifted a lockdown at the county jail with the conclusion of a "special operation" conducted over part of the Labor Day holiday weekend but the office isn't saying what the operation involved or what prompted it.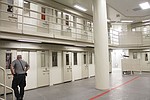 The woman's son was found hanging in his cell Sunday by jail officers Riley Eaglin and Fernando Alvarado, Mohave County Sheriff Doug Schuster said.