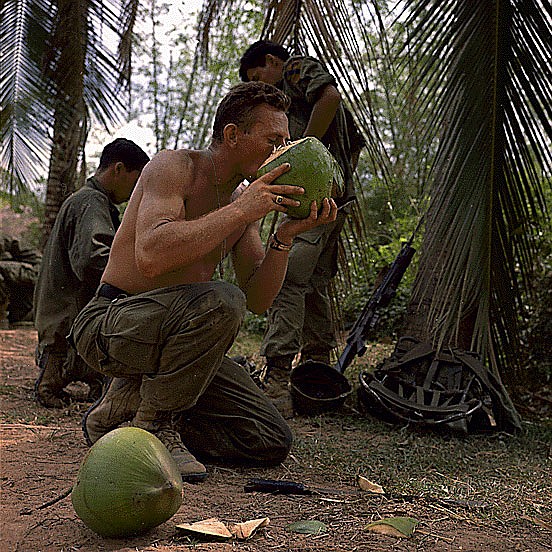 A search and seizure phase of "Operation Pershing" in the village of Troun Lan, Binh Dinh Province, approximately 90 km northeast of An Khe. Sergeant George Nemosbatho (Detroit, MI), mortar Platoon Squad Leader, 1st Battalion, 12th Regiment, 1st Cavalry Division (Airmobile), takes a drink of fresh coconut milk during a break in the search for the enemy. (Department of Defense)
Stories this photo appears in:
Many Americans do not realize our government's participation in Vietnam occurred long before the actual Vietnam Conflict began.
By Butch Meriwether, For the Daily Miner
March 29, 2018