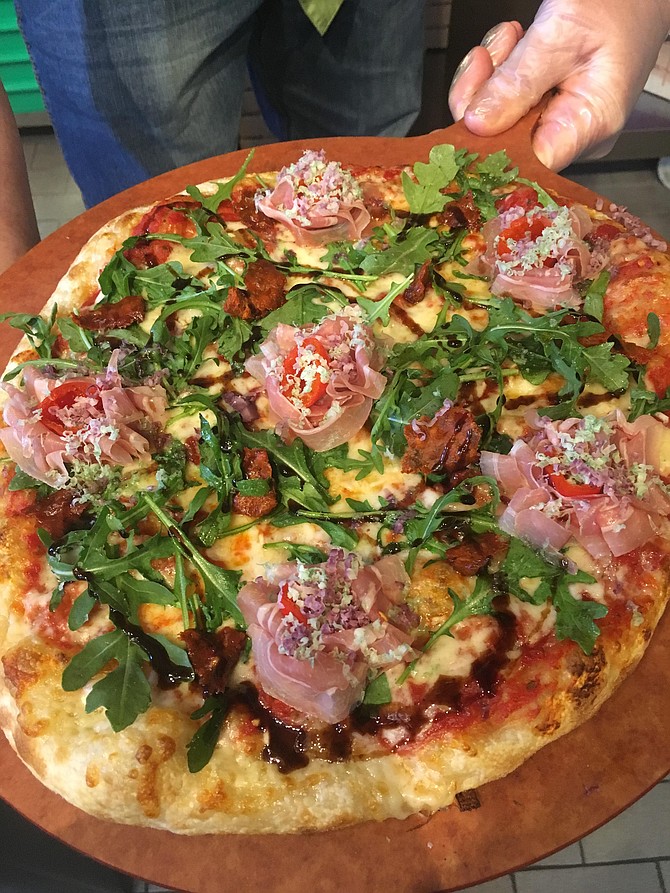 Thomson placed first in the Southwest region for his non-traditional pizza. His pizza in the competition had roses made out of prosciutto and took him two hours to prepare. The winning pizza will be on the menu at Rickety Cricket. (Photo by Vanessa Espinoza/Daily Miner)
Stories this photo appears in: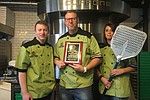 Thomson competed at the 2018 Pizza Expo in Las Vegas along with two other employees, Gavin Rader and Levia Davis. All three competitors competed with pizza chefs from the country and from the world.