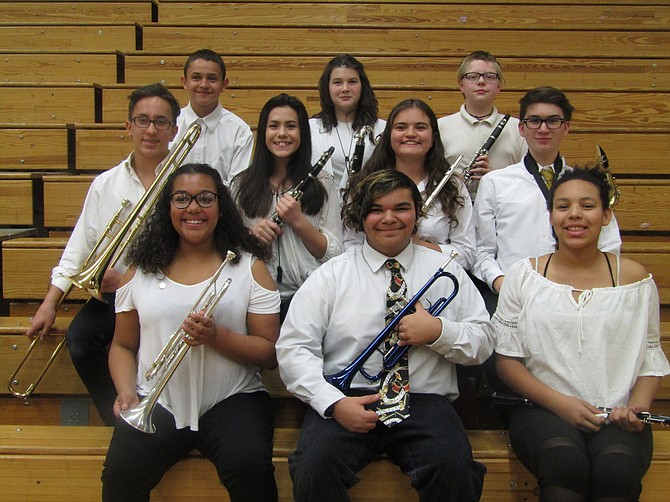 Front row (left to right): Raylynn Arenibas (trumpet), Chris Martinez (trumpet), Danielle Van Ausdle (oboe). Second row (left to right): Tanden Ry-Allen Davis (trombone), Treschelle Bond (clarinet), Isabella Whitton (flute), Sean Hernandez (alto saxophone). Third row (left to right): Evan Martinez (percussion), Ariana Taylor (bass clarinet), Micheal Cooper (clarinet)
Stories this photo appears in: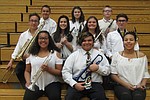 Ten Kingman Middle School band students were selected by audition for the 2018 Arizona Music Educators Association's Northern Arizona Middle School Regional Honor Band.