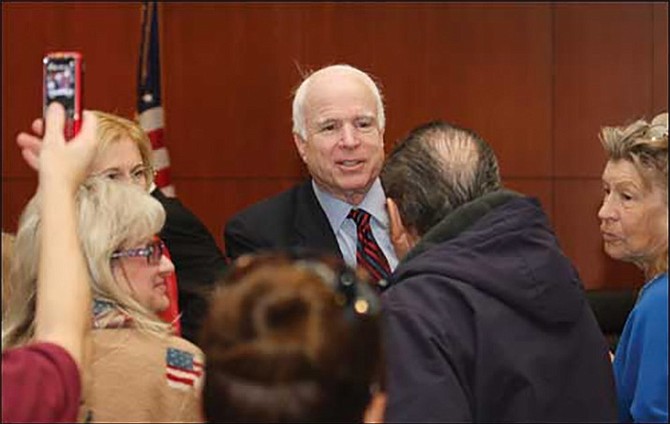 In this 2009 file photo Arizona Sen. John McCain shakes hands with local residents at the Mohave County Administration Building. The Republican Senator served as a Navy pilot during the Vietnam War. He was tortured in captivity. (Miner 2009 File Photo)
Stories this photo appears in: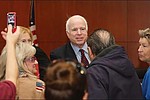 As the Senate began considering Gina Haspel's nomination to head the CIA, one voice was noticeably missing.
By LISA MASCARO, AP Congressional Correspondent
May 10, 2018