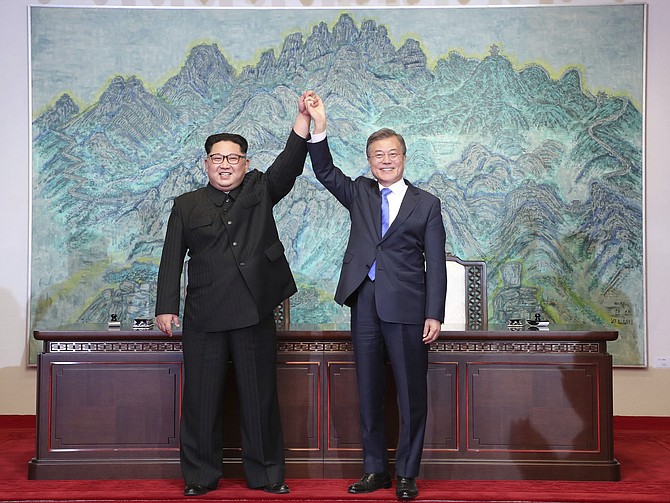 In this Friday, April 27 file photo, North Korean leader Kim Jong Un, left, and South Korean President Moon Jae-in raise their hands after signing on a joint statement at the border village of Panmunjom in the Demilitarised Zone, South Korea. North Korea's Foreign Ministry said Saturday May 12, 2018, it will hold a "ceremony" for the dismantling of its nuclear test site on May 23-25 in what would be a dramatic but symbolic event to set up the summit meeting between Kim Jong Un and US President Donald Trump scheduled for next month.(Korea Summit Press Pool)
Stories this photo appears in: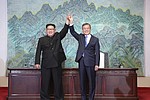 North Korea said Saturday that it will dismantle its nuclear test site in less than two weeks, in a dramatic event that would set up leader Kim Jong Un's summit with President Donald Trump next month.
By KIM TONG-HYUNG, Associated Press
May 13, 2018