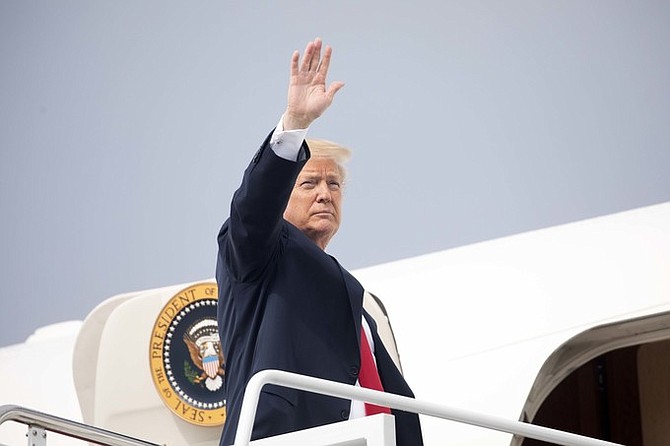 President Donald J. Trump boards Air Force One at Joint Base Andrews. Israeli soldiers shot and killed at least 52 Palestinians during mass protests along the Gaza border on Monday. "A great day for Israel!" Trump tweeted earlier Monday.
Stories this photo appears in:
President Donald Trump said in a video message played at the embassy inauguration – which took place just 45 miles from the bloodshed on the Gaza border – that he remains committed to "facilitating a lasting peace agreement" between Israelis and Palestinians.
By FARES AKRAM & ILAN BEN ZION, Associated Press
May 15, 2018
This Week's Circulars
To view money-saving ads
For as little as $3.49*