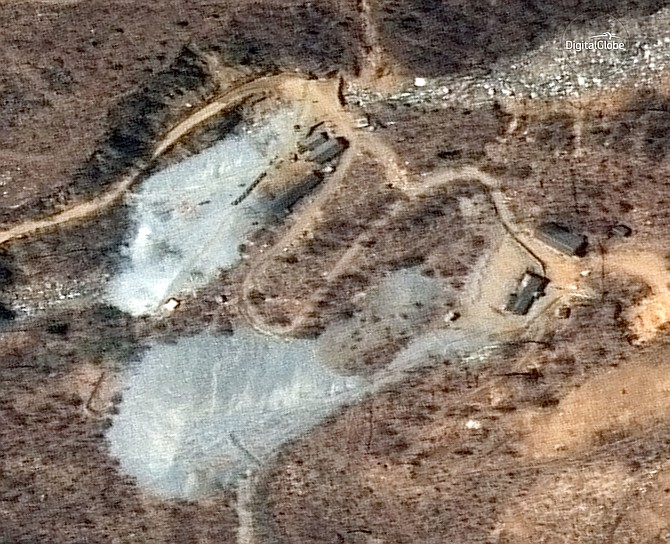 This April 20, 2018, satellite image provided by DigitalGlobe shows the nuclear test site in Punggye-ri, North Korea. Foreign journalists will journey into the mountains of North Korea this week to observe the closing of the country's nuclear test site, a display of goodwill ahead of leader Kim Jong Un's planned summit with President Donald Trump. Satellite Image ©2018 DigitalGlobe, a Maxar company)
Stories this photo appears in:
A small group of foreign journalists arrived in North Korea on Tuesday to cover the dismantling of the country's nuclear test site later this week, but without South Korean media initially also scheduled to participate.
This Week's Circulars
To view money-saving ads
For as little as $3.49*