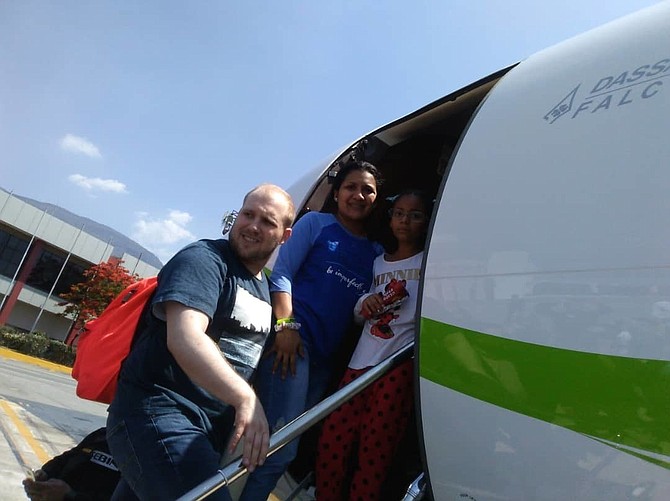 In this image provided by the Holt family, Joshua Holt, his wife Thamara and her daughter Marian Leal, board a plane at the airport in Caracas, Venezuela, Saturday, May 26, 2018. Jailed in Venezuela on weapons charges nearly two years ago, Holt was released Saturday after a U.S. senator pressed for his freedom in a surprise meeting with President Nicolas Maduro. Holt and his wife, who also jailed, were reunited with her daughter from a previous relationship at Caracas' airport where the three boarded a chartered flight to Washington. (Holt family photo)
Stories this photo appears in: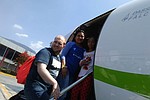 Joshua Holt, who traveled to Venezuela from Utah in 2016 to marry a Spanish-speaking Mormon woman but soon found himself jailed and later branded the CIA's top spy in Latin America, has been set free by the anti-American Maduro government.
By JOSHUA GOODMAN & CATHERINE LUCEY, AP
May 27, 2018
This Week's Circulars
To view money-saving ads
For as little as $3.49*