Stories this photo appears in: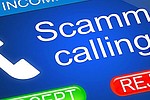 Lucy Brown, a 77-year-old resident of Kingman, received two strange phone calls last week. They both came from the 702 area code, which indicates Clark County, Nevada, including Las Vegas.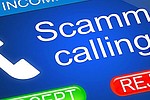 More than 175 UniSource gas and electric customers have reported being targeted by scammers this year.