Lake Mead (National Parks Service)
Stories this photo appears in: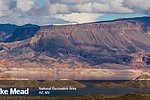 Plans to expand and improve Arizona's state parks system are under review as key projects face delays and cost increases.
By PAUL DAVENPORT, Associated Press
December 17, 2018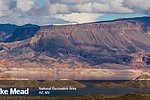 If you are one of the many boaters/anglers in Mohave County, and you are concerned about lowering water levels, you may want to attend a meeting sponsored by the National Park Service on Dec. 10.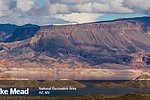 Arizona says it's one step closer to figuring out how to divvy up water cuts as the supply from the Colorado River becomes more limited.