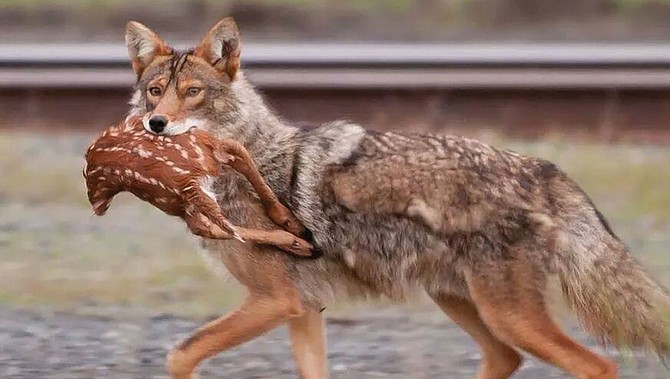 Coyotes, like this one with a deer fawn in its mouth, are the No. 1 predator of antelope fawns in Arizona. (Photo special to the Miner)
Stories this photo appears in: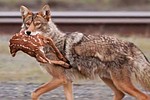 I read a letter to the editor in the Kingman Daily Miner dated Oct. 5 where a woman from Sedona wrote about an organized varmint hunt that was held last weekend in Mohave County.