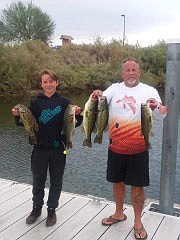 The winners! Donophan Schmidt (L) and Charles Schmidt show the bass they caught to win the October KBC tournament on Lake Havasu. Photo special to the Miner
Stories this photo appears in: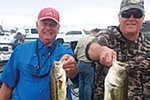 The father-son team of Charles and Doniphan Schmidt brought in the largest limit of bass to easily win the Kingman Bass Club's last tournament of the year, which was held on Lake Havasu.
This Week's Circulars
To view money-saving ads
For as little as $3.49*