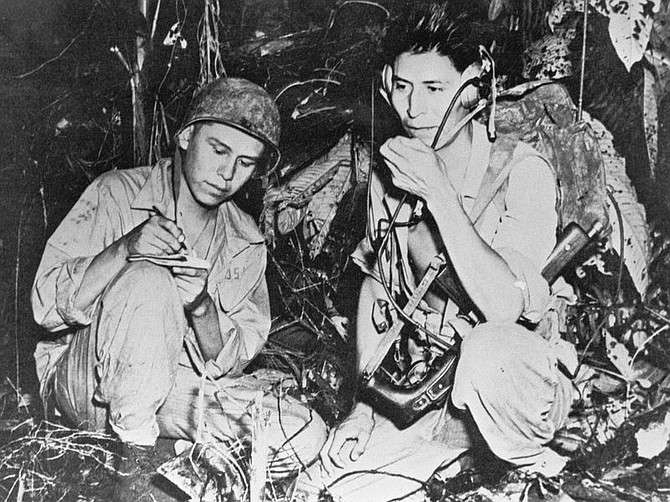 Navajo code talkers helped the United States win World War II by devising a secret code that the Japanese were unable to decipher. Sounds of Kingman will present a program on the code talkers at 2 p.m. Saturday at Mohave Museum of History and Arts. (PHOTO COURTESY OF SMITHSONIAN INSTITUTE)
Stories this photo appears in:
About 100 members of the Navajo nation enlisted in the Marines during World War II and devised a secret code using their native language.
This Week's Circulars
To view money-saving ads
For as little as $3.49*