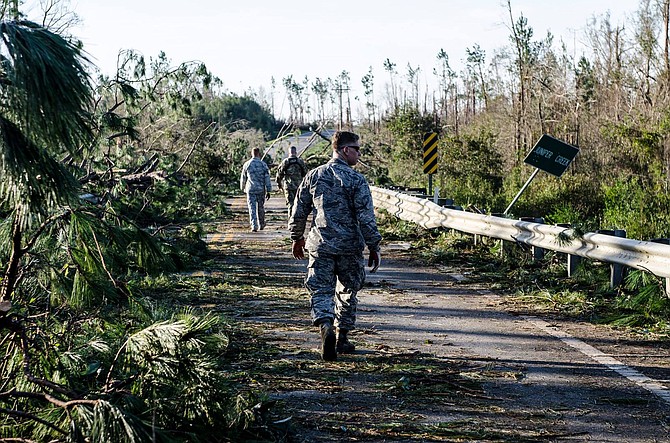 The Florida National Guard's Chemical, Biological, Radiological, Nuclear and high-yield Explosive (CBRNE) Enhanced Response Force Package (CERFP) reconnaissance team survey a hazardous roadway in Clarksville, Florida after Hurricane Michael passed through the area. (Photo by Staff Sgt. Carmen Fleischmann)
Stories this photo appears in: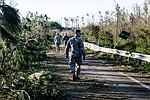 Tom Garcia watched in terror as fingers of water pushed inland across the beach and began filling up his home. His wife handed him a drill and Garcia used screws to pin his front and back door shut. But soon the storm surge from Hurricane Michael was up to his chest.
By RUSS BYNUM, Associated Press
October 13, 2018