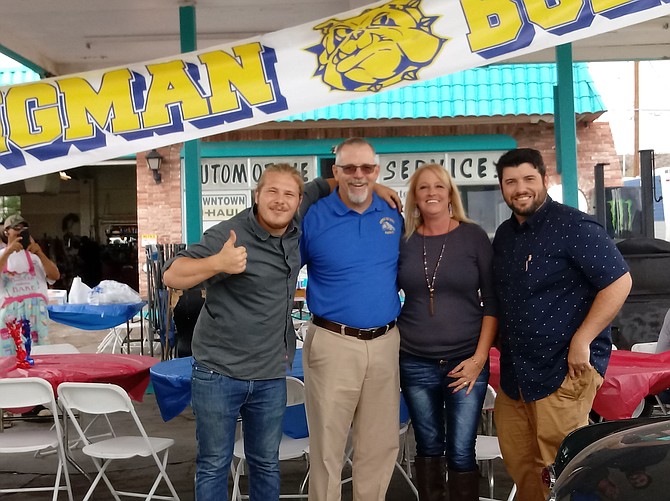 Graves U-Haul and Kingman High School raised $8,522.91 during its First Responders Luncheon for the Bulldogs athletic department. From left to right: Justin DeCoudres, John Venenga, vice principal, Tuesday Simmons, and Robert Brantingham (Dean of Students). (Courtesy photo)
Stories this photo appears in: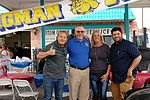 The Kingman High School Athletic Department would like to thank you to Mike, Justin, and everyone from Graves U-Haul for hosting a fundraiser for Kingman High School athletics.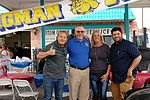 The Kingman High School Athletics department received a tremendous amount of donations during the Graves U-Haul First Responder's Luncheon.