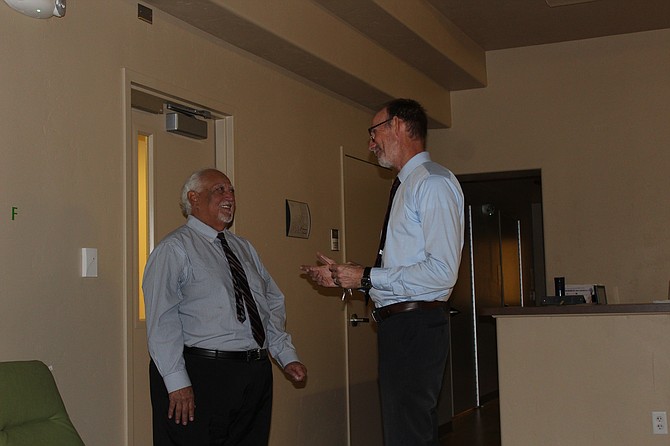 Southwest Behavioral's Chaz Martinez, left, and Larry Townsley discuss the positive work they are doing for Kingman. (Photo by Shawn Byrne/Daily Miner)
Stories this photo appears in:
The depths of despair can be so deep and daunting that any thought, never mind an attempt, of climbing out of it is nearly impossible to fathom. There is good news. People and organizations stand ready to step up and help those who may be experiencing a mental health crisis, issues that come with addiction, or are just in need of a bottle of water.
This Week's Circulars
To view money-saving ads
For as little as $3.49*