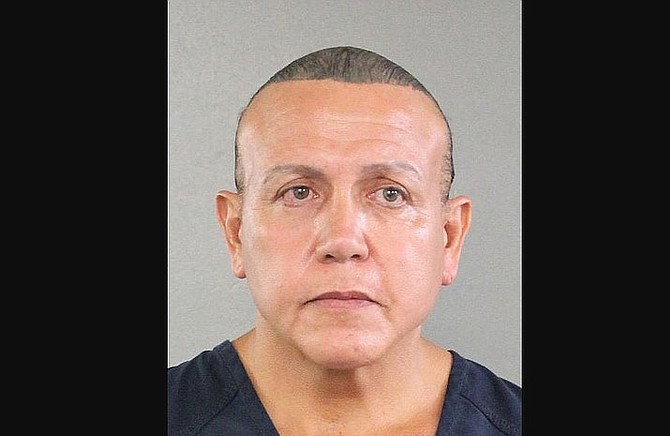 Cesar Sayoc, has been arrested in connection with the mail-bomb scare that earlier widened to 12 suspicious packages. (Broward County Sheriff's Office)
Stories this photo appears in: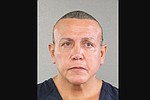 A Florida man pleaded guilty Thursday to sending pipe bombs to CNN and prominent critics of President Donald Trump in a wave of attacks that harmed no one but spread fear of political violence across the U.S. for days leading up to last fall's midterm elections.
By BLAKE NICHOLSON & NELSON LAMPE, Associated Press
March 21, 2019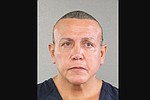 CNN ran a piece that featured a former attorney for Cesar Sayoc, the person accused of sending bombs to Democrats and critics of President Trump.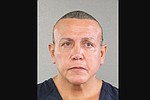 The man suspected of sending pipe bombs to prominent Democrats and other opponents of President Donald Trump kept a list of elected officials and others who investigators believe were intended targets, an official told The Associated Press on Monday.
By Curt Anderson and Michael Balsamo, Associated Press
October 29, 2018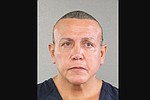 A Florida man with a criminal history and a fervor for President Donald Trump sent at least 13 mail bombs to prominent Democrats, Justice Department officials said, crediting DNA, a fingerprint match and misspellings for the key break in a case that spread fear of election-season violence with little precedent in the U.S.
By MICHAEL BALSAMO, ERIC TUCKER & COLLEEN LONG, Associated Press
October 27, 2018