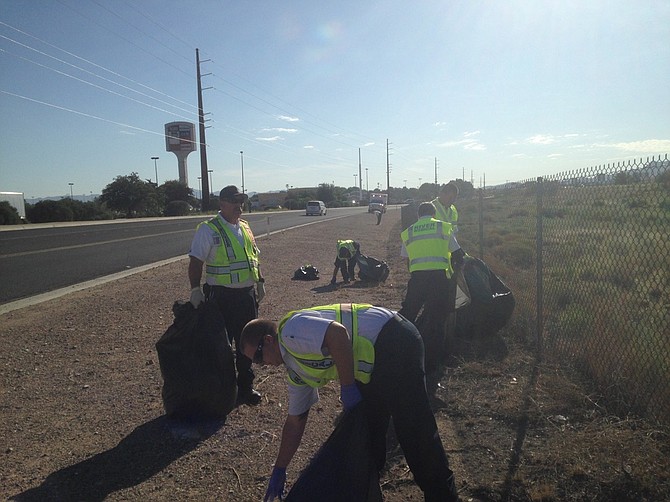 Volunteers from River Medical ambulance service clean up the road shoulder during a past "Day of Caring" hosted by River Cities United Way. This year's cleanup is Saturday, with registration deadline of 5 p.m. Friday. (Submitted photo)
Stories this photo appears in:
River Cities United Way is hosting its sixth annual Kingman Day of Caring City Wide Community Clean Up where businesses, organizations, and community members gather to clean up and make sure the community is as beautiful as ever.
This Week's Circulars
To view money-saving ads
For as little as $3.49*