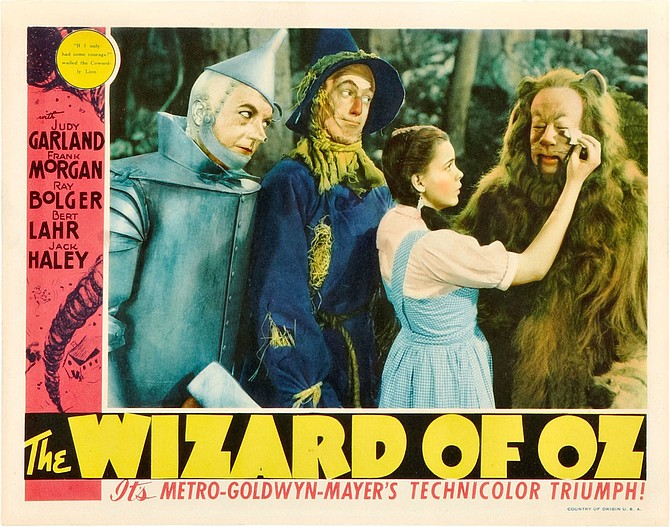 A lobby card from the 1939 release of "Wizard of Oz." (MGM photo via Wikimedia Commons)
Stories this photo appears in:
The slippers were on loan to the Judy Garland Museum in the late actress' hometown of Grand Rapids, Minnesota, when they were taken in 2005 by someone who climbed through a window and broke into a small display case. The shoes were insured for $1 million.
By STEVE KARNOWSKI, Associated Press
September 6, 2018
This Week's Circulars
To view money-saving ads
For as little as $3.49*