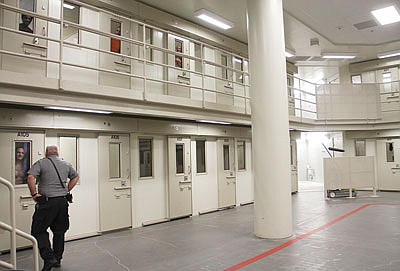 More than 400 inmates were searched using the body scanner during the weekend's lockdown at the Mohave County jail. Inmates' movements were suspended, and they were restricted to their cells while the search took place. (Daily Miner file photo)
Stories this photo appears in:
The sheriff's office reported that during the search officers found small pieces of metal in various stages of being shaped into weapons and tools.
This Week's Circulars
To view money-saving ads
For as little as $3.49*