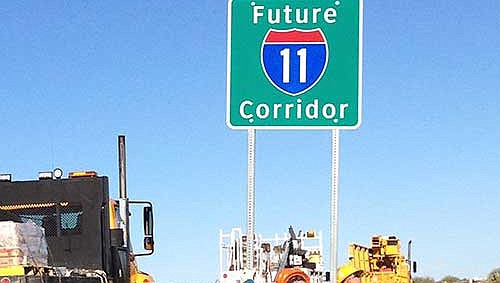 Workers are shown putting up a sign identifying U.S. 93 as the Future I-11 Corridor. There are only 39 miles remaining between Wickenburg and the Nevada border north of Kingman that are not four-lane divided highway miles. (ADOT file photo)
Stories this photo appears in: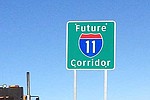 The smooth pavement on Interstate 11 from Hoover Dam to Las Vegas is a smooth ride, and Arizona Department of Transportation is working toward bringing the new interstate through Kingman.
This Week's Circulars
To view money-saving ads
For as little as $3.49*