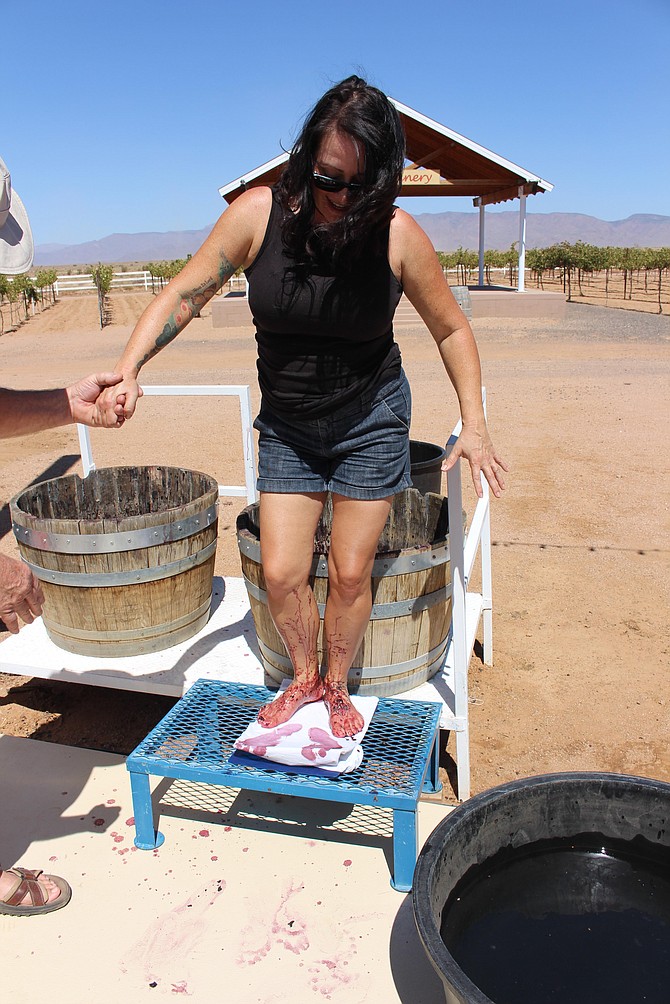 Cherelynn Baker of Golden Valley thought the grape stomping experience was awesome, Sunday afternoon, and can't wait for next year. (Photo by Vanessa Espinoza/Daily Miner)
Stories this photo appears in: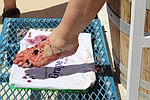 Attending every year, D'Arcy Wagner of Kingman makes it her goal to put fresh new grape-stained footprints on her white shirt. She got her feet a little dirty Sunday afternoon stomping grapes and one of the memorable things about her experience is all the "grape" people she gets to meet.
This Week's Circulars
To view money-saving ads
For as little as $3.49*