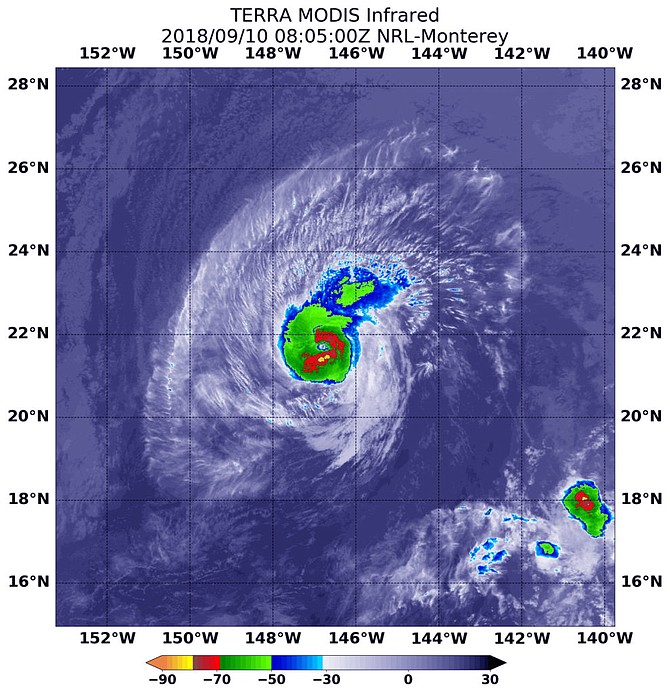 At 12:15 a.m. EDT (0415 UTC) on Sept. 10, the MODIS instrument aboard NASA's Aqua satellite looked at Hurricane Olivia in infrared light. MODIS found coldest cloud tops (red) had temperatures near minus 70 degrees Fahrenheit around the center. (MODIS image provided by NASA/NRL)
Stories this photo appears in:
Maui Mayor Alan Arakawa urged residents and visitors to stay off the road until the Tropical Storm Olivia passed, but he was hopeful the effects of the storm on his county would be limited.
By JENNIFER SINCO KELLEHER & AUDREY McAVOY, Associated Press
September 13, 2018
On this forecast track, tropical storm conditions are expected over parts of Hawaii starting late Tuesday.
By Rob Gutro, NASA's Goddard Space Flight Center
September 10, 2018
This Week's Circulars
To view money-saving ads
For as little as $3.49*