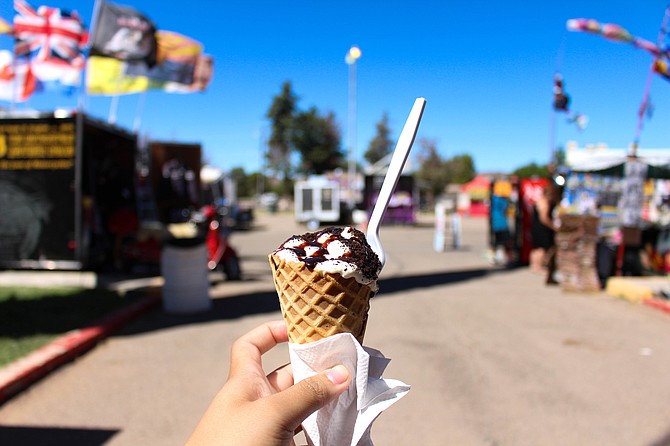 For those with a sweet tooth or cheesecake lovers, a cheesecake in a cone can be a great treat at the Mohave County Fair. (Photo by Vanessa Espinoza/Daily Miner)
Stories this photo appears in: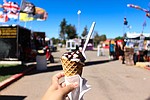 Death of a Salesman 7 - 9 p.m. at Lee Williams High School(400 Grandview Ave.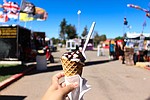 The fair has a range of foods to choose from that make it a challenge to nail down an option. Vendors from all over the country are selling wares for the people of Mohave County.