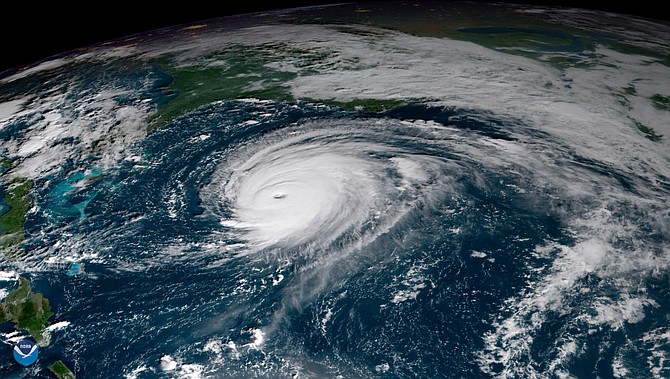 Hurricane Florence looks enormous, even from space. Here is dramatic view of the storm approaching the East Coast, seen from the GOES East satellite on the morning of Wednesday, Sept. 12. (NOAA photo)
Stories this photo appears in:
Oddly, the closer Hurricane Florence gets to land the murkier its future gets.
By Seth Borenstein, AP Science Writer
September 14, 2018