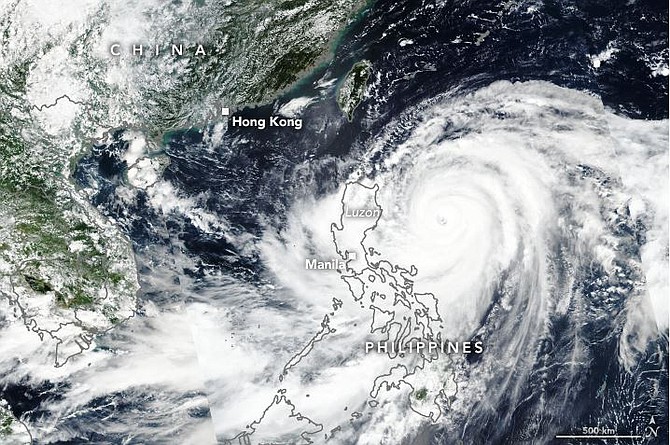 The super typhoon made landfall on the northernmost island in the Philippine archipelago. Typhoon Mangkhut has made landfall in China. (Photo courtesy of NASA)
Stories this photo appears in: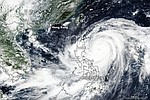 The impact that such a planetary change could have was brought home to millions in recent weeks, with the onslaught of Hurricane Florence and Typhoon Mangkhut, which experts say could become the new norm for storms in a warming world.
By FRANK JORDANS, Associated Press
September 24, 2018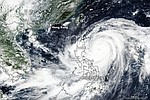 The storm was still affecting southern China's coast and the provinces of Guangdong, Guangxi and Hainan and rain and strong winds were expected to continue through Tuesday.
By VINCENT YU & JIM GOMEZ, Associated Press
September 17, 2018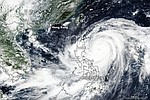 Typhoon Mangkhut barreled into southern China on Sunday, killing two people after lashing the Philippines with strong winds and heavy rain that left at least 64 dead and dozens more feared buried in a landslide.
By VINCENT YU and JIM GOMEZ, Associated Press
September 16, 2018