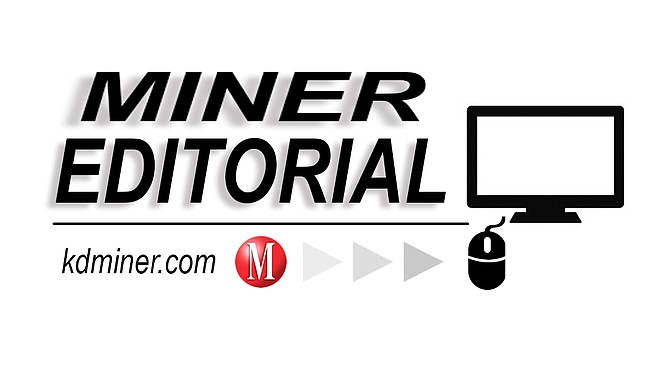 Stories this photo appears in:
Back in the early 1950s, at the Nevada Test Site 65 miles northwest of Las Vegas, the government of the United States bombed the United States.
The good news is food insecurity dropped to 12.4% of the population in Arizona in 2018, according to the U.S. Department of Agriculture.
As with many patriotic holidays, Americans mostly treat Veterans Day more as to how it affects their schedules, not their hearts.
The defeat of Kingman Unified School District's $35 million school bond initiative dealt a crippling blow to plans for repairs to Palo Christi School and HVAC upgrades at La Senita School.
Kingman voters can expect to see a $35 million bond measure on the ballot Nov. 5 that supporters say will help repair and even rebuild schools in the district.
The Mohave County ARC needs your help. Mohave County ARC is a private, nonprofit organization dedicated to providing teaching and support to individuals with intellectual and developmental disabilities in Kingman and Golden Valley.
There are plenty of places pushing to tell you what is going on in Washington or Phoenix, but we strive to be the best to tell you what is happening in Kingman and Mohave County.
We've been receiving calls and questions concerning our website becoming subscription-based access on Wednesday, Oct. 3. Thank you for your comments, and we appreciate that so many of you recognize that local independent journalism is worth a price.