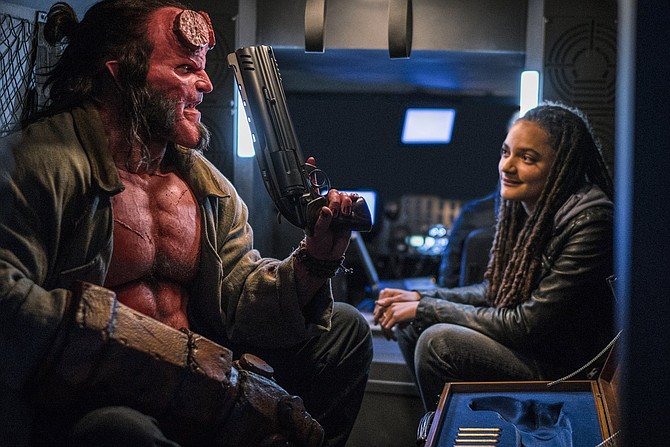 This image released by Lionsgate shows David Harbour, left, and Sasha Lane in a scene from "Hellboy." (Mark Rogers/Lionsgate)
Stories this photo appears in:
I enjoy quirky, sarcastic and funny main characters, ie Deadpool and Guardians of the Galaxy. Hellboy (David Harbour) tries to attain that level of quirkiness much like throwing a bunch of mud at a wall to see what sticks.
By Kevin Nowicki, Miner Movie Reviewer
April 14, 2019