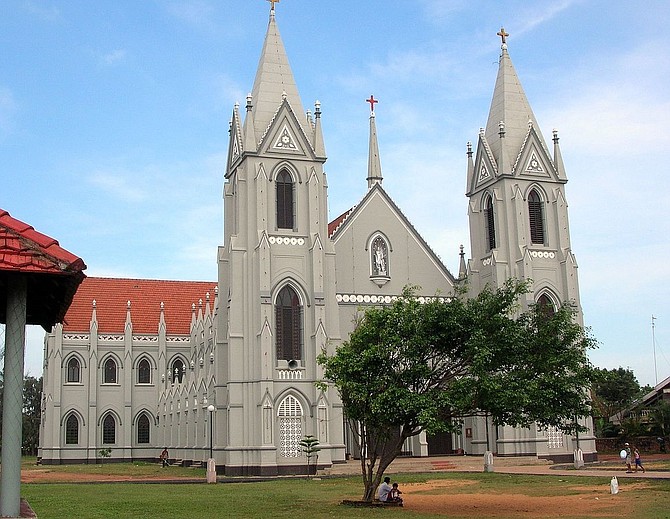 St. Sebastian's Church in Negombo, Sri Lanka, the site of bombings on Easter Sunday, April 25. Sri Lanka's Catholics on Sunday, April 28, awoke to celebrate Mass in their homes by a televised broadcast as churches across the island nation shut over fears of militant attacks, a week after the Islamic State-claimed Easter suicide bombings. (Photo by Bernard Gagnon / Wikimedia Commons)
Stories this photo appears in: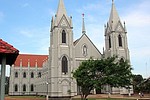 In the wake of the Sri Lanka church bombings, it would seem that someone, some godless someones – not just the ISIS types – or maybe it is them not being able to tolerate Muslims who are turning to Christianity – are out to destroy all religions.
By Dori Giehrl, Golden Valley
May 4, 2019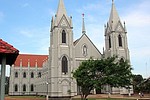 The effects of Sri Lanka's Easter suicide bombings reverberated across two faiths Sunday, with Catholics shut out of their churches for fear of new attacks, left with only a televised Mass, and Muslim women ordered to stop wearing veils in public.
By JON GAMBRELL & KRISHAN FRANCIS, Associated Press
April 28, 2019