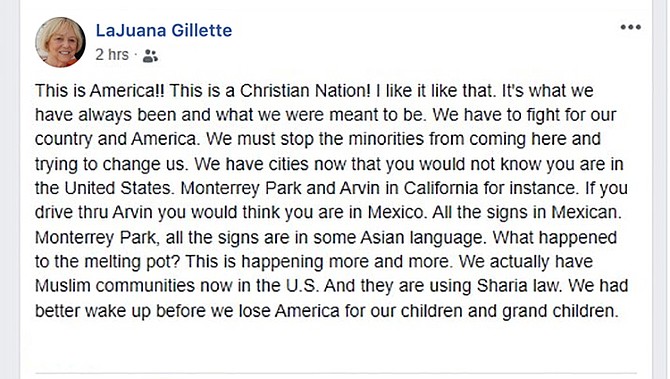 Sreeenshot of a comment on social media reportedly posted by Commissioner LaJuana Gillette.
Stories this photo appears in: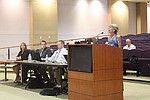 The Mohave County Planning and Zoning Commission had to delay their business as usual at the Wednesday, August 14 meeting. A group of concerned residents and activists used the public comments portion of the meeting to voice their outrage regarding recent comments on social media by Commissioner LaJuana Gillette, and asked for her resignation or removal.