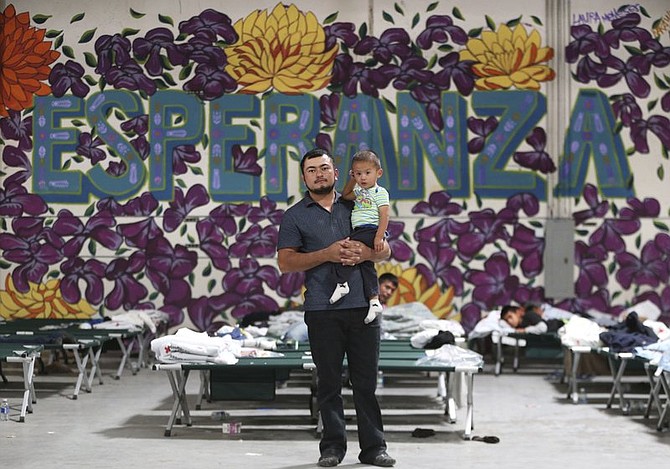 In this Wednesday, April 24, 2019 file photo a Guatemalan man poses for a photo with his young son at the new Casa del Refugiado in east El Paso, Texas. Behind him is a full-wall mural which reads Esperanza, or hope. A federal appeals court ruling will allow the Trump administration to begin rejecting asylum at some parts of the U.S.- Mexico border for migrants who arrived after transiting through a third country. (Mark Lambie/The El Paso Times)
Stories this photo appears in: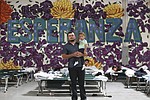 A federal appeals court on Friday cleared the way for the U.S. government to forbid Central American immigrants from seeking asylum at the two busiest stretches of the southern border in a partial legal victory for the Trump administration.
By NOMAAN MERCHANT, Associated Press
August 17, 2019