An annual poll of voters in eight Western states, including Arizona, reported a sharp increase in the number who said climate change is a "serious problem." The same report said people were worried about water and wildfires and concerned about rollbacks of environmental regulations. (Photo by Gerald Simmons/Creative Commons)
Stories this photo appears in: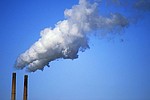 Many of us watched President Donald Trump give his State of the Union speech, which came after a delay due to the partial government shutdown.
By Marshall Morgan, Tempe resident
February 18, 2019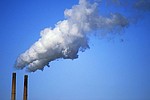 The number of Arizonans who believe climate change is a "serious problem" has grown sharply in the past three years, according to an annual survey of Western-state voters' opinions on environmental issues.
By Andrew Howard, Cronkite News
February 2, 2019