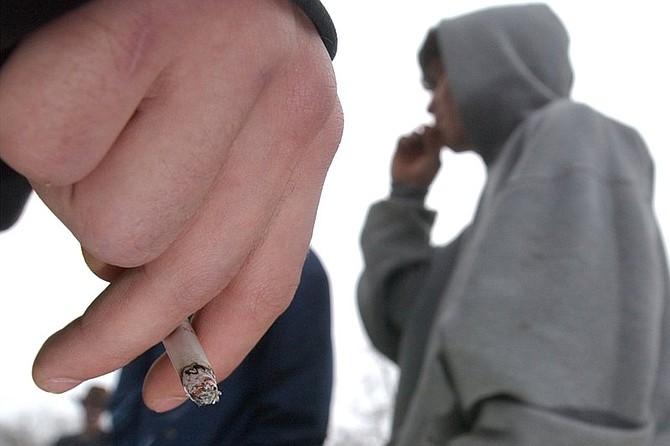 In this Tuesday, Dec. 10, 2002 file photo, a high school junior holds a cigarette as another high school student takes a drag in Lawrence, Kan. The smoking rate among U.S. high school and middle students has been flat for three years now, after a fairly steady decline for nearly two decades, according to new numbers released Monday, Feb. 11, 2019. (Thad Allender/The Lawrence Journal-World via AP)
Stories this photo appears in: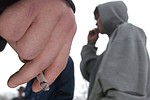 Cigarette smoking rates have stopped falling among U.S. children, and health officials believe youth vaping is responsible.
By MIKE STOBBE, AP Medical Writer
February 12, 2019
This Week's Circulars
To view money-saving ads
For as little as $3.49*