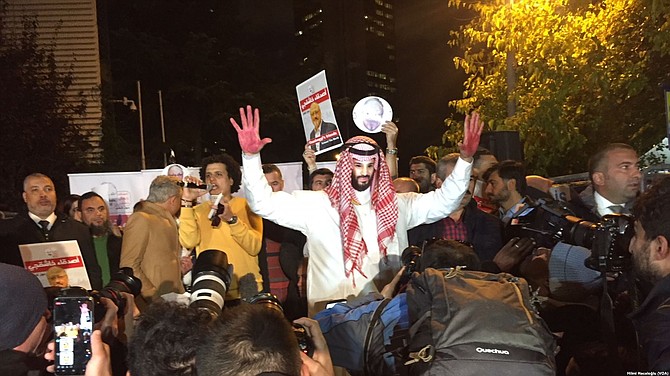 Protest in front of the Consulate General of Saudi Arabia in Istanbul following the murder of Jamal Khashoggi. While some protests are designed to get attention, others hide in plain sight like Easter eggs for the observant. Within sight of the White House, a realistic-looking street sign declares the street Khashoggi Way, after Jamal Khashoggi, the dissident Saudi journalist killed inside the Saudi Consulate in Istanbul. About 10 of these signs have been scattered around Washington. (Hilmi Hacaloğlu (VOA) [Public domain])
Stories this photo appears in: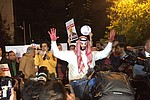 In the nation's capital, it can be hard for protesters to stand out. A group of 50 people – or even 500 – holding signs and shouting hardly merits a second glance in this city of protests.
By ASHRAF KHALIL, Associated Press
February 18, 2019